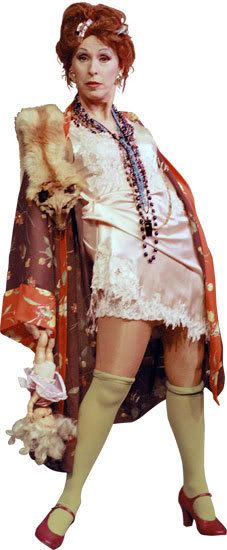 Funny thing just happened and I just had to share. For anyone not familiar with the classic children's musical 'Annie' this will probably not be very funny.

I came down stairs to find blocks and toys everywhere. I roused on the girls using the old teachers voice as we do.

Here goes the conversation between Jess and myself.

Me: 'What is this mess? Clean it up now!'

Jess: (turns and looks at me with a sad serious expression on her face) 'We love you Miss Hannigan'

The look on her face and tone of her voice set me off immediately. I broke out into laughter. She was still very serious as the character Annie would be. I quickly stopped my laughter and this was replaced with sheer horror. As I remembered just what this woman was like.

Here is a character description of her:

"Miss Hannigan is a lonely old woman with only her orphanage, full of little girls who she truly hates. She punishes the girls cruelly and always tries to make them miserable. "


I might have to re think my parenting techniques if I'm being compared to Miss Hannigan. I''m not that bad am I? Please tell me I'm not.......
Oh and I think I should enrol Jess into acting classes. She has an amazing talent.....